Postcards pc5900's - OldPostcardsForSale
The postcard pc lot number is given to the bottom right of each image.
Pull this page down to find an image for the item you seek.
Find the title of the postcard and price in the pricelist at the bottom of this page.
If there is no image, this graphic will be next to the pc number
. This item has been sold.
If the picture number and title do not match, or if you have a question
please send me an email dularson@bellsouth.net .
Note: UDB - Undivided Back (an early postcard)
RPPC - Real Photographic Post Card - Real Photo Post Card
MOBSC - Mint On Back with Sharp Corners
The number of cards in the lot are given in CAPITAL letters
Single postcard prices include postage to any address worldwide.
Here is a link rack with topics on this OldPostcardsForSale website:
Gallery Link Rack for Postcards For Sale by OldPostcardsForSale
Click on these links to view a postcard-like album with 100 lots.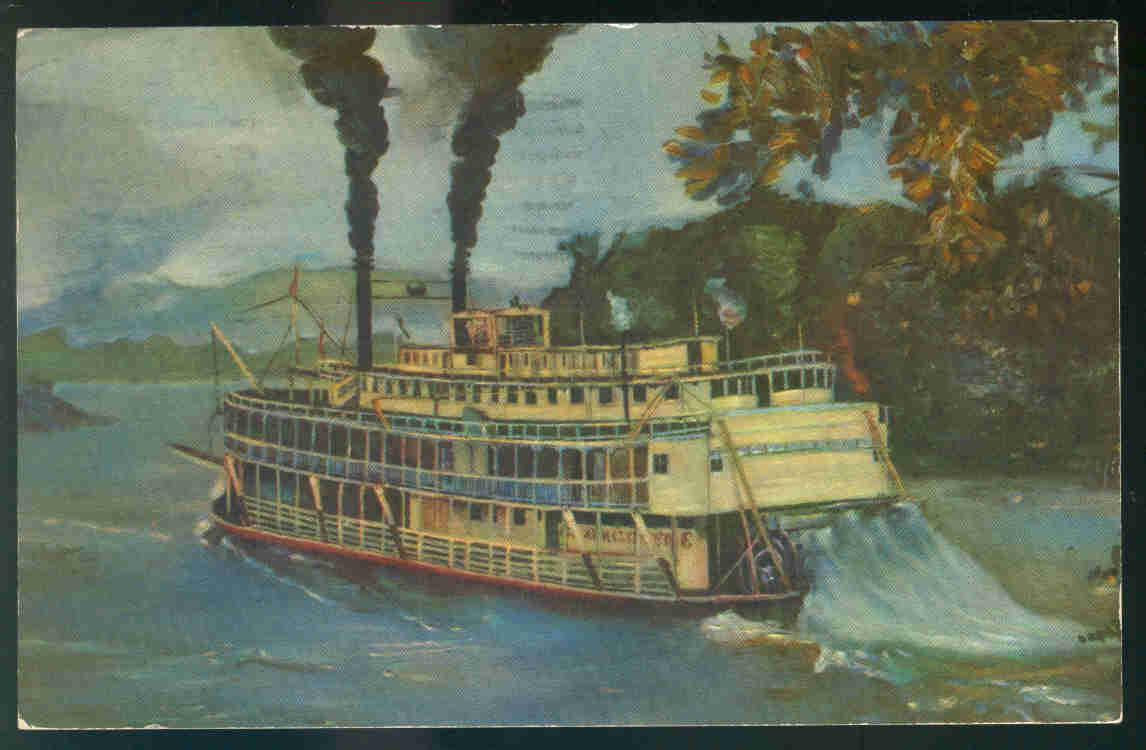 pc5900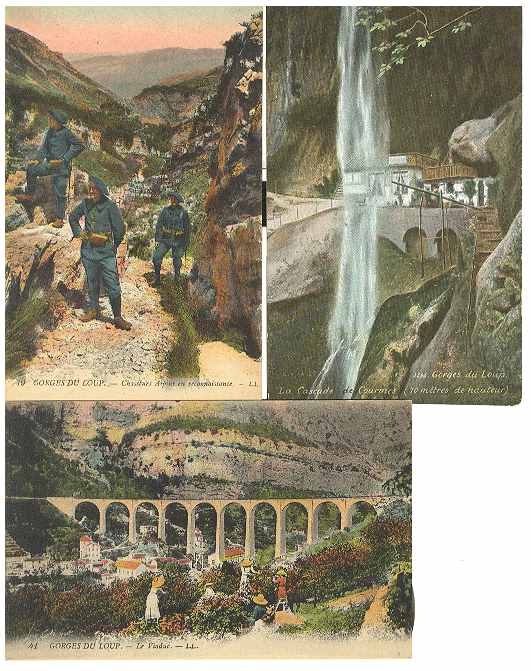 pc5901
pc5902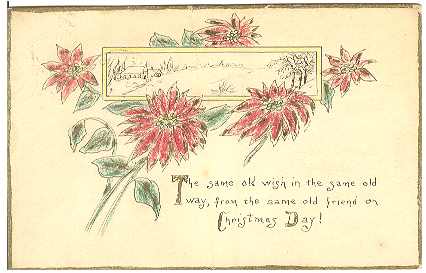 pc5903
pc5904
pc5905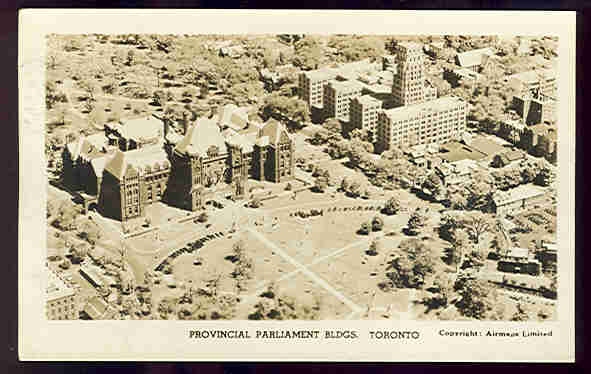 pc5906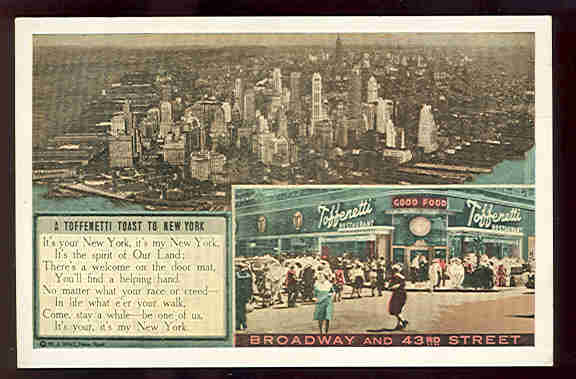 pc5907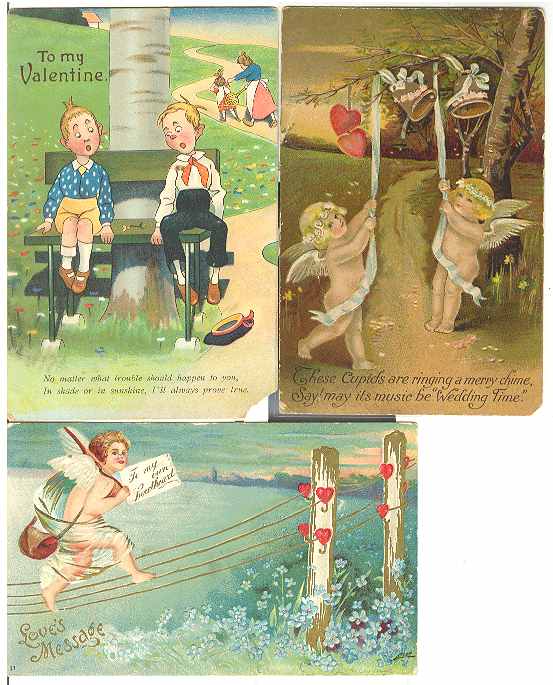 pc5908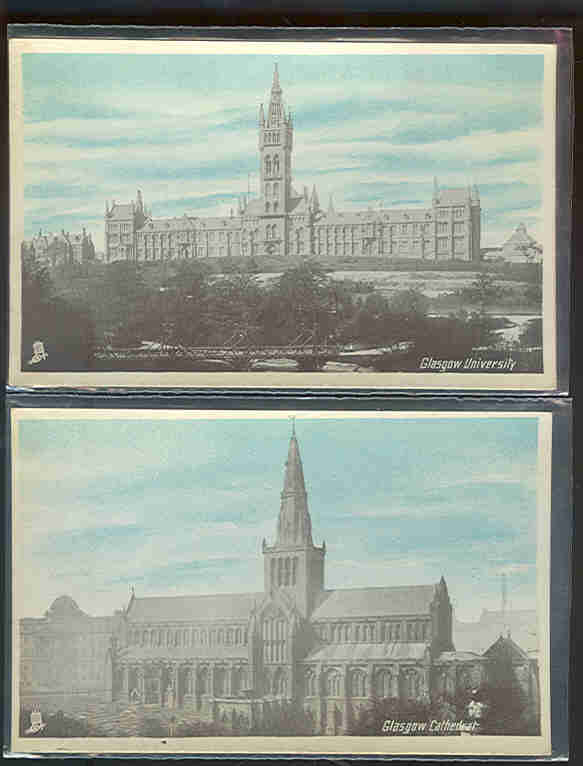 pc5909
pc5910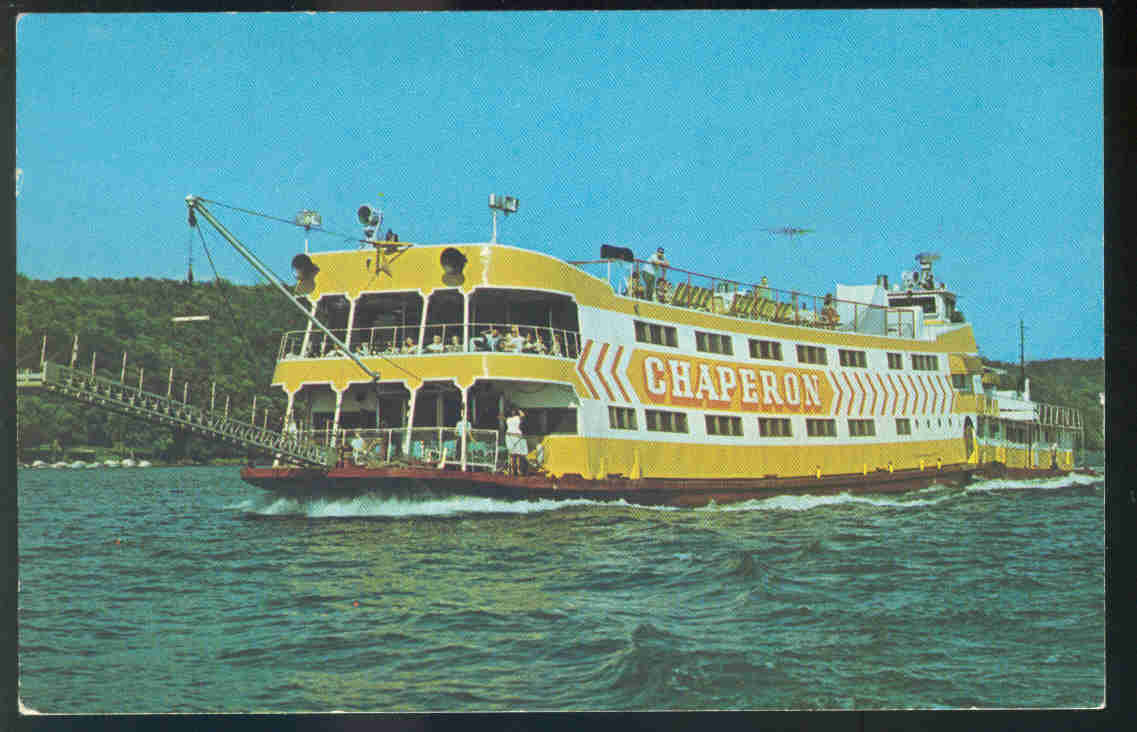 pc5911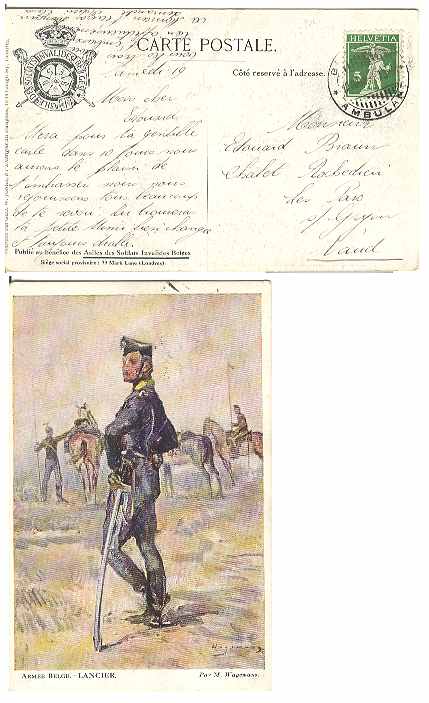 pc5912
pc5913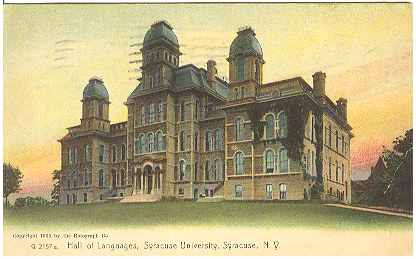 pc5914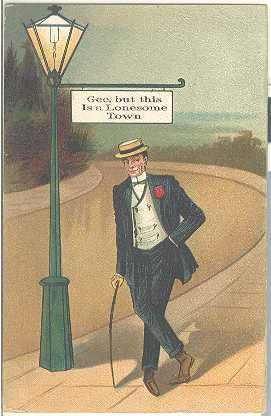 pc5915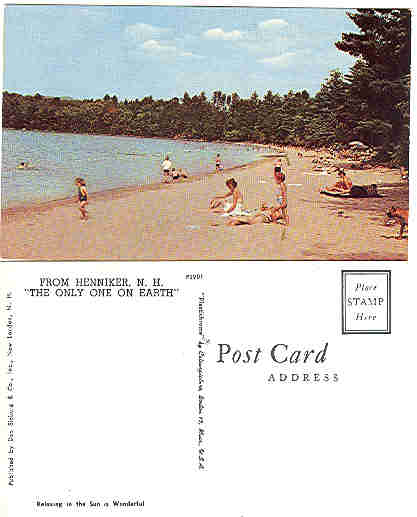 pc5916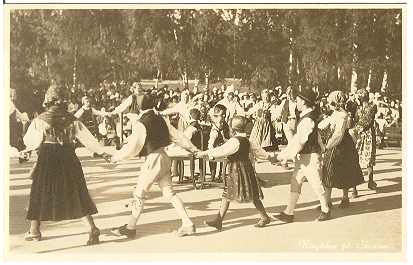 pc5917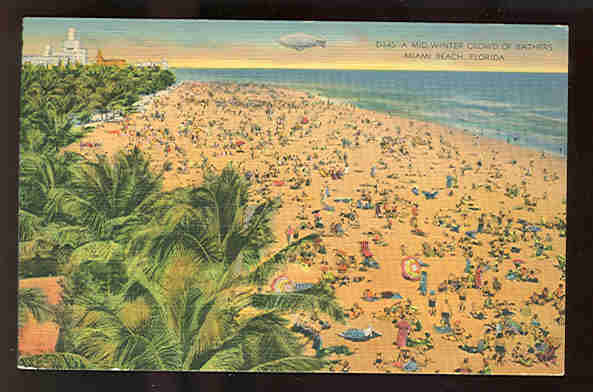 pc5918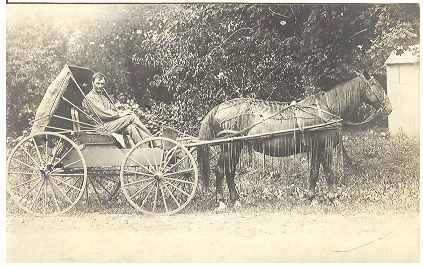 pc5919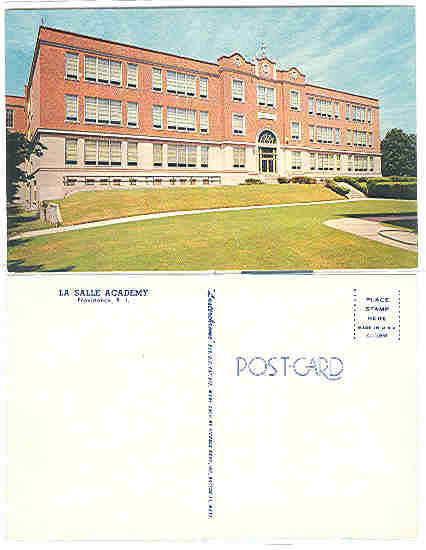 pc5920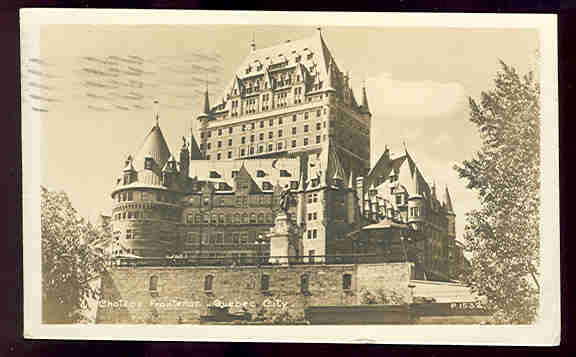 pc5921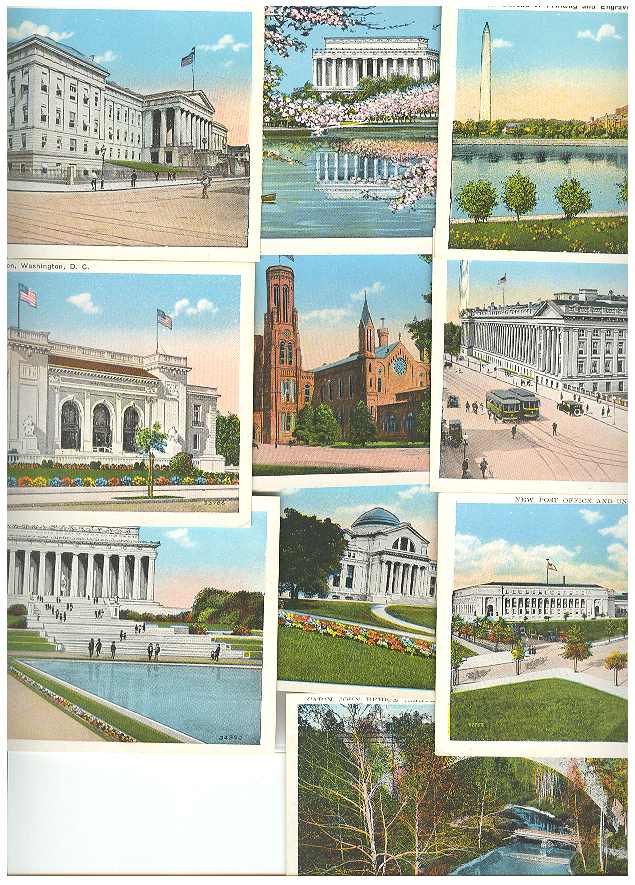 pc5922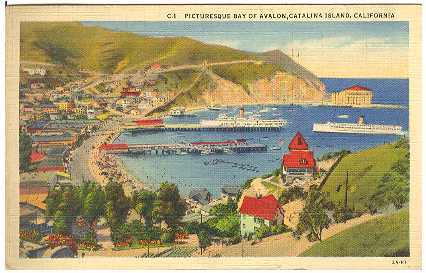 pc5923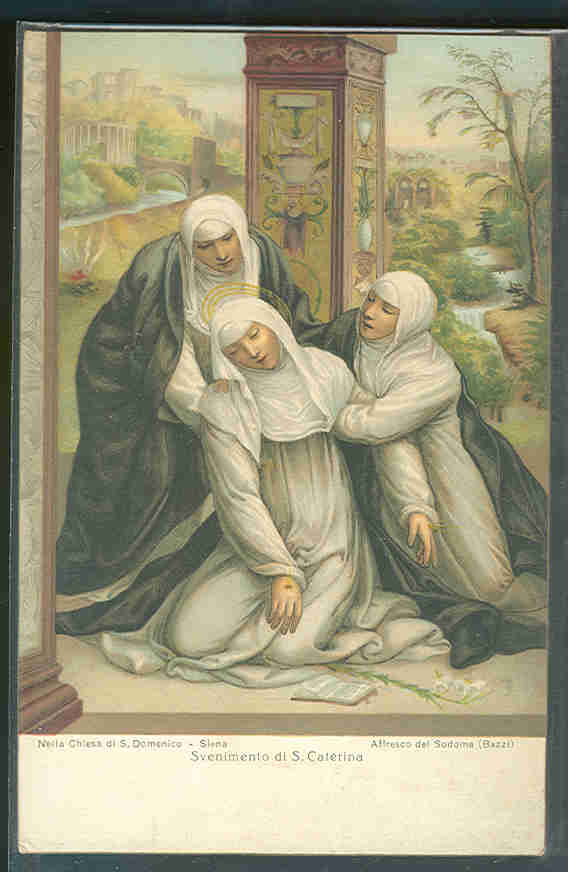 pc5924
pc5925
pc5926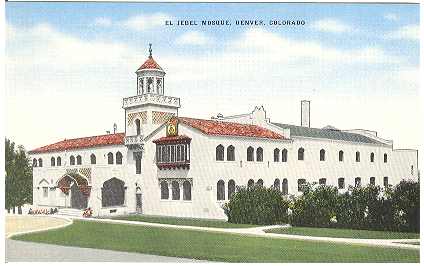 pc5927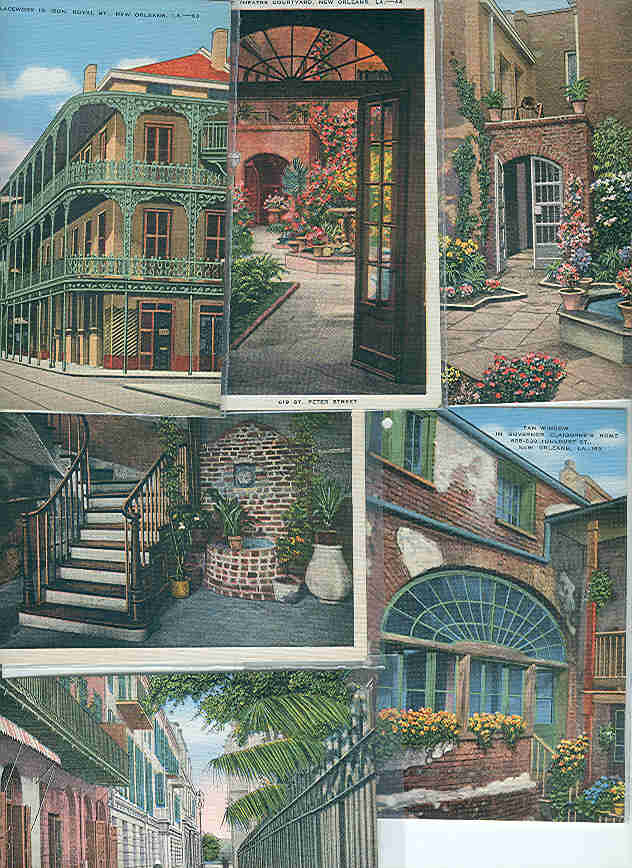 pc5928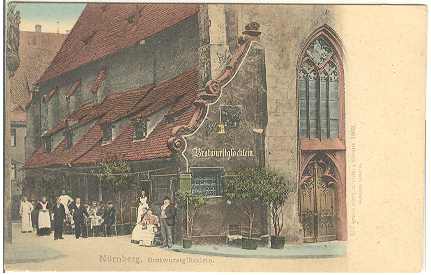 pc5929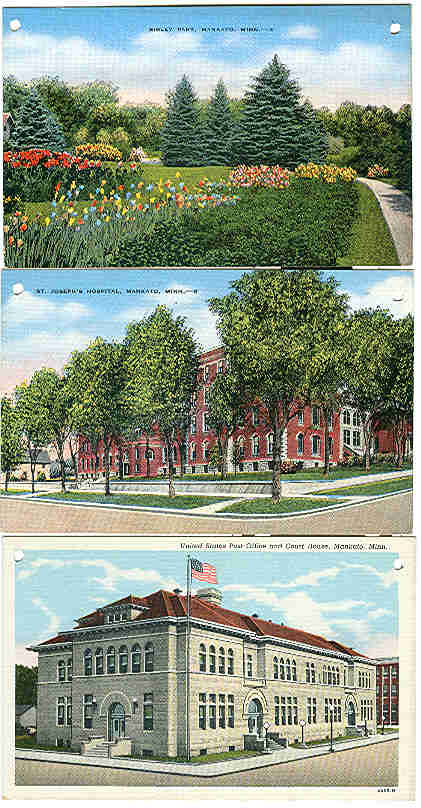 pc5930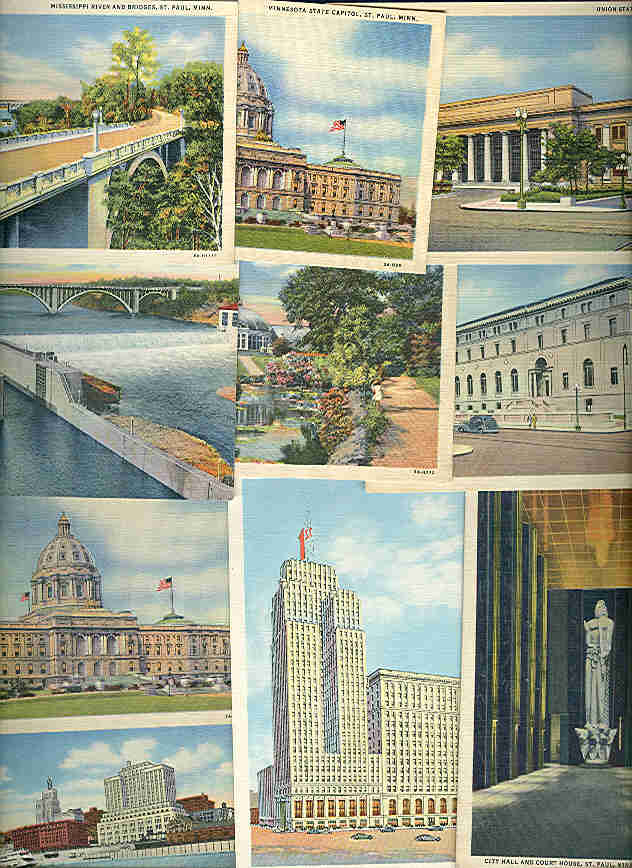 pc5931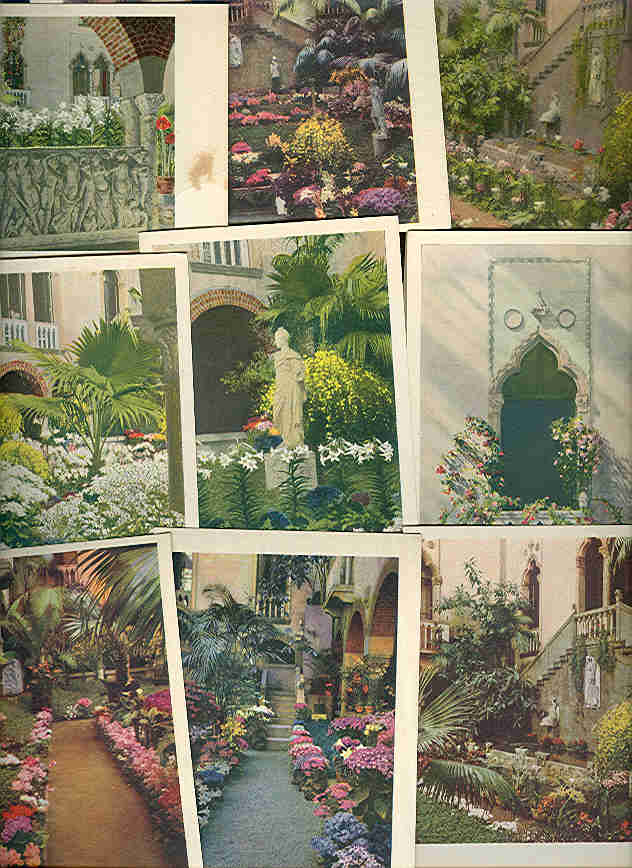 pc5932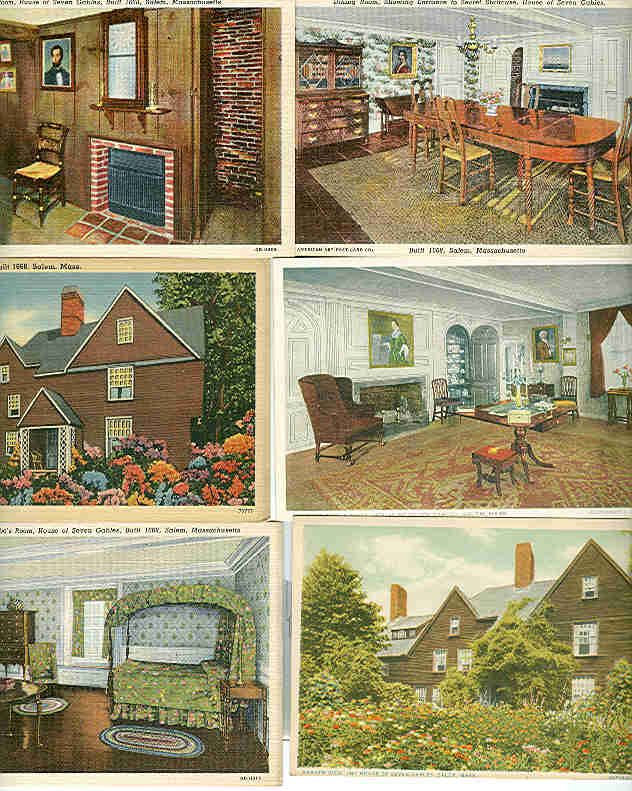 pc5933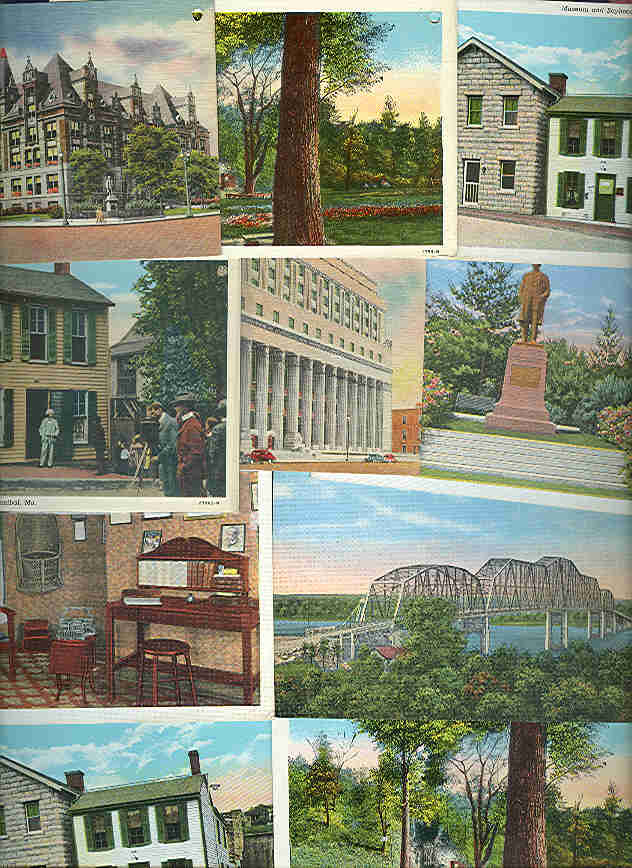 pc5934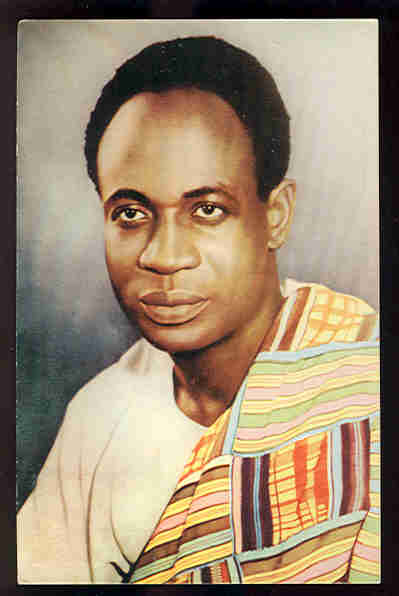 pc5935
pc5936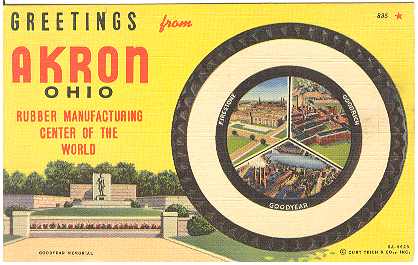 pc5937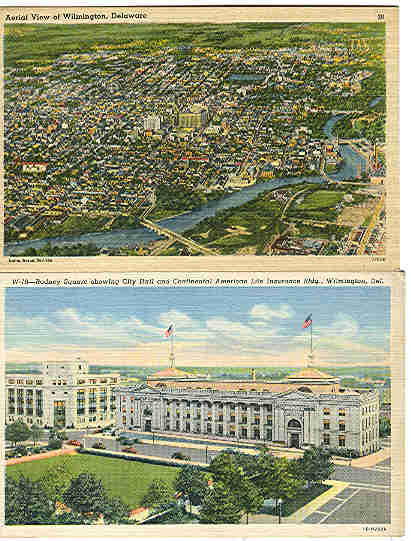 pc5938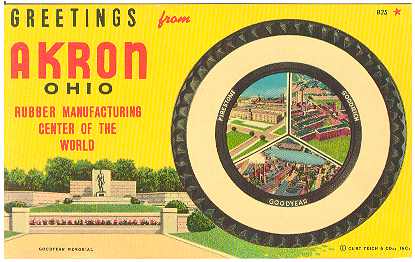 pc5939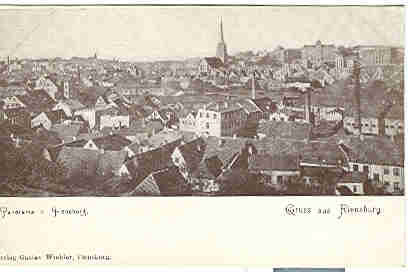 pc5940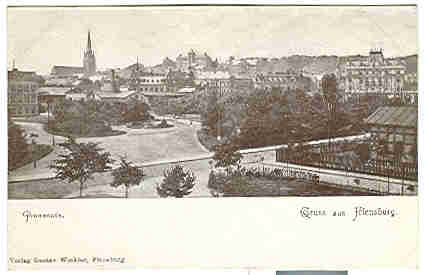 pc5941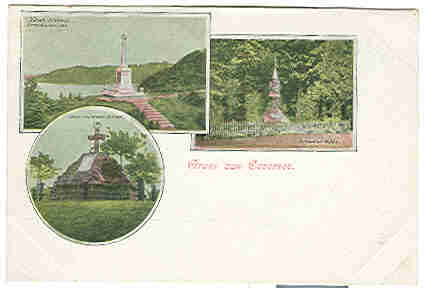 pc5942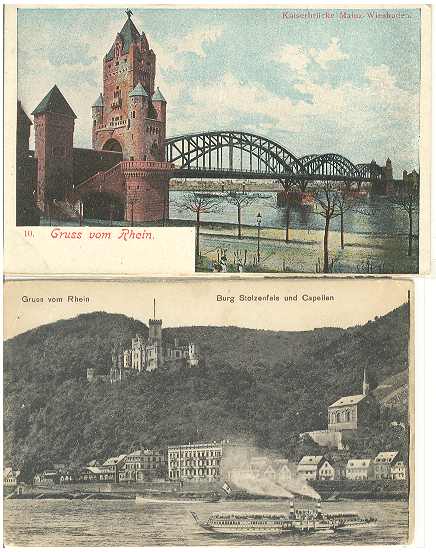 pc5943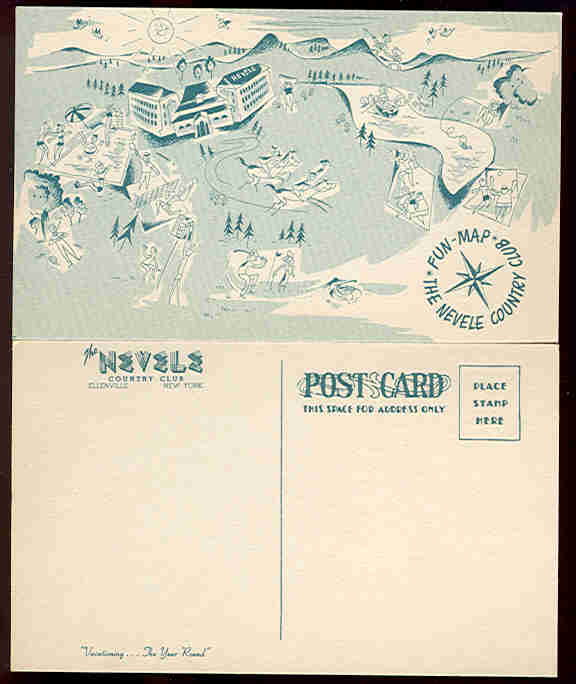 pc5944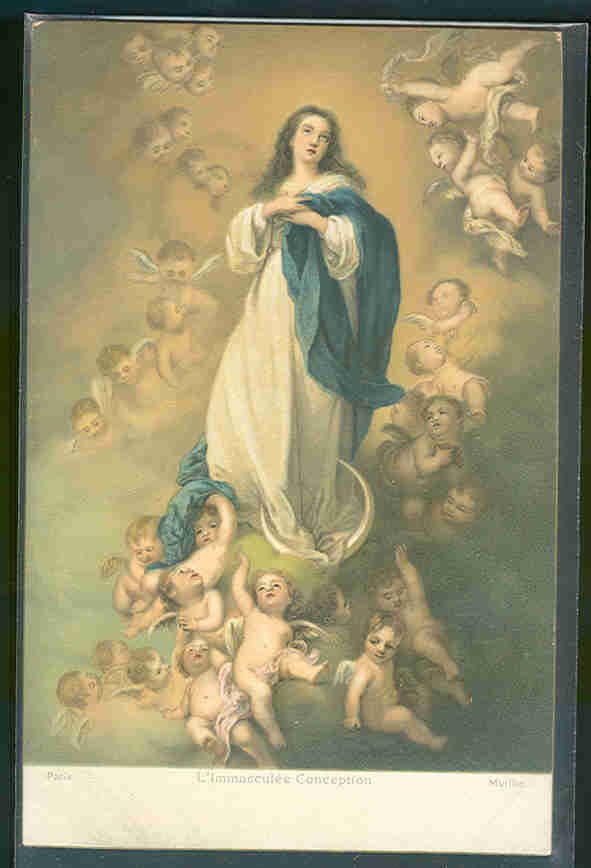 pc5945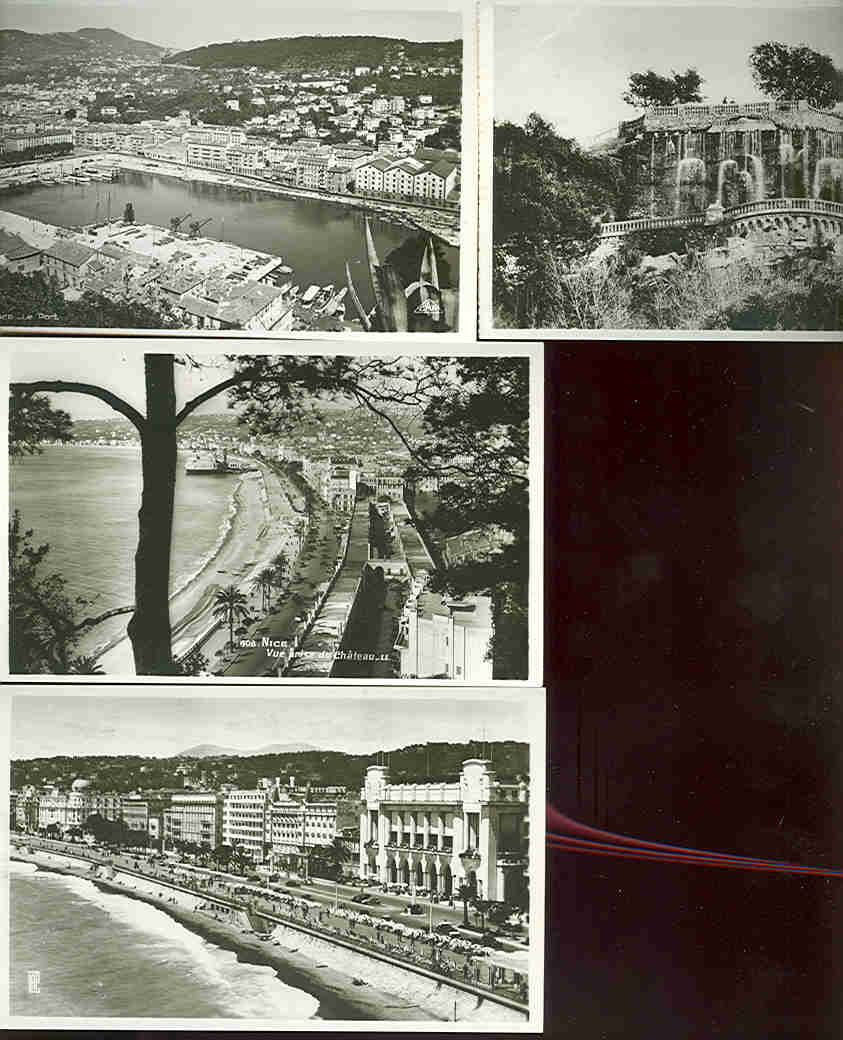 pc5946
pc5947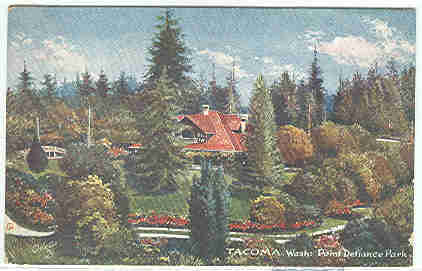 pc5948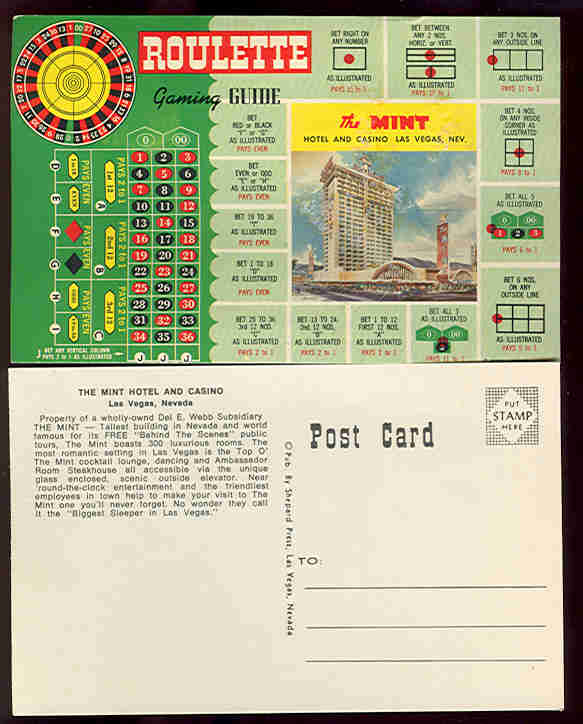 pc5949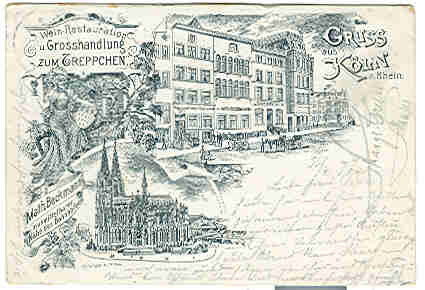 pc5950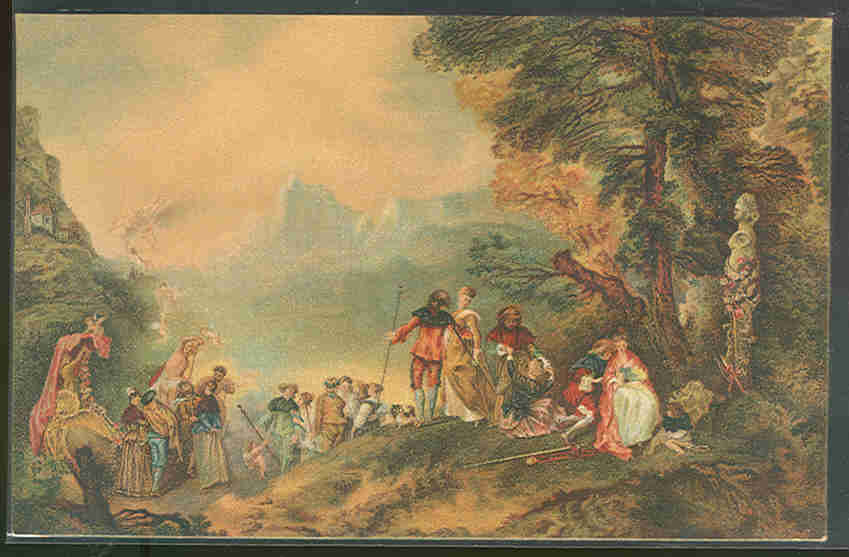 pc5951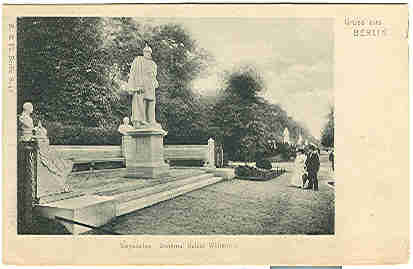 pc5952
pc5953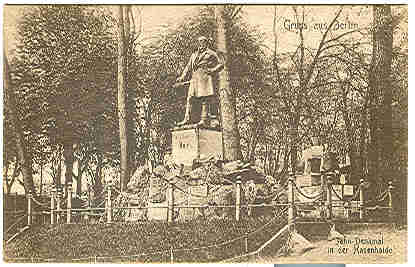 pc5954

pc5955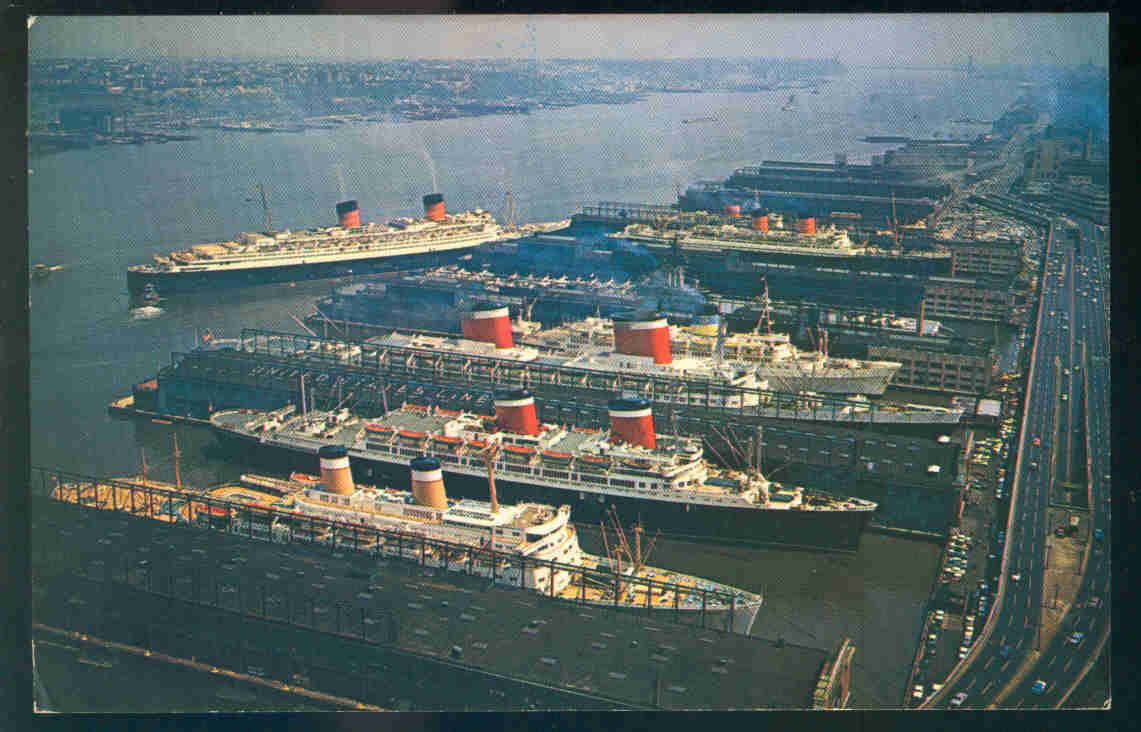 pc5956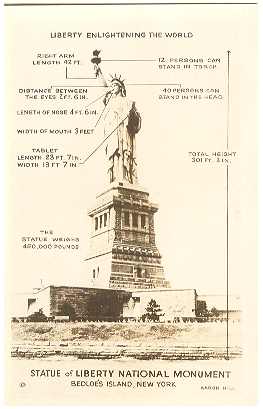 pc5957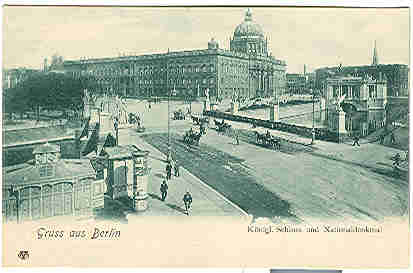 pc5958
pc5959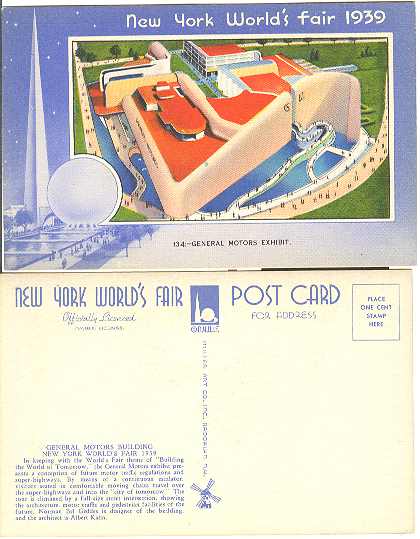 pc5960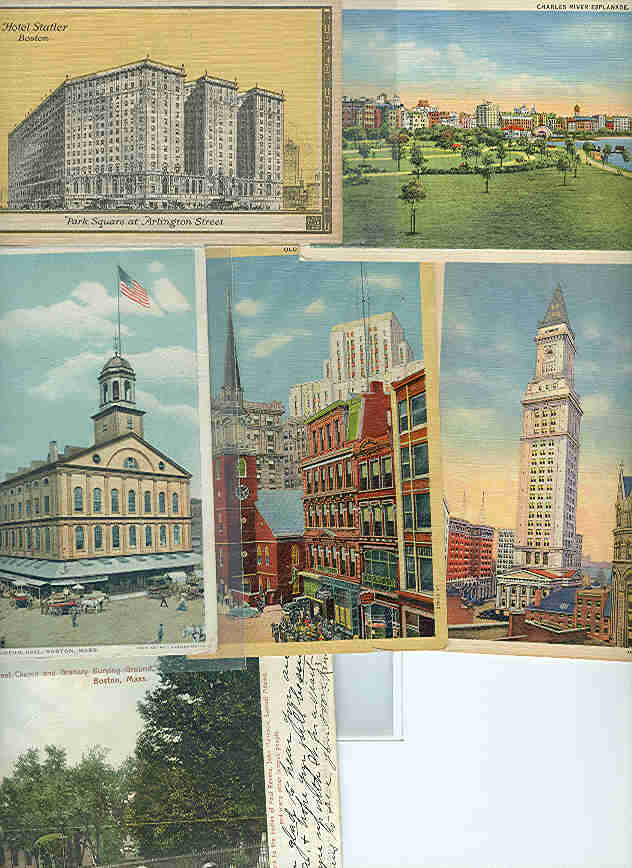 pc5961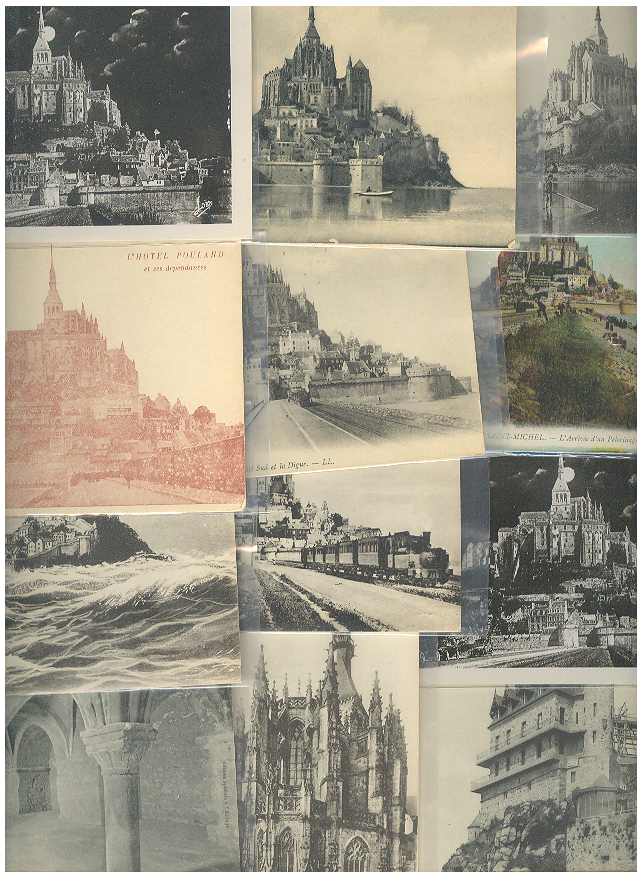 pc5962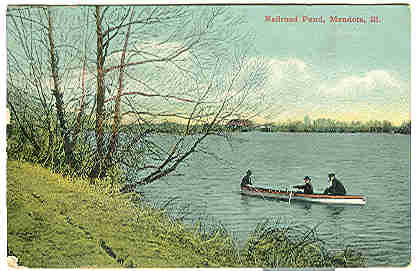 pc5963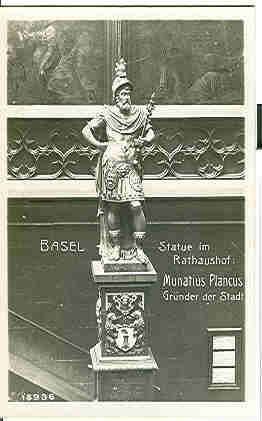 pc5964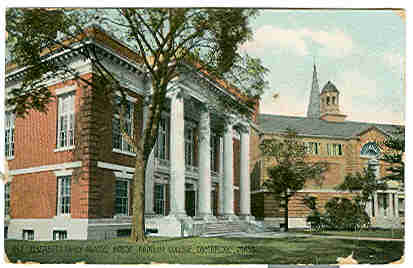 pc5965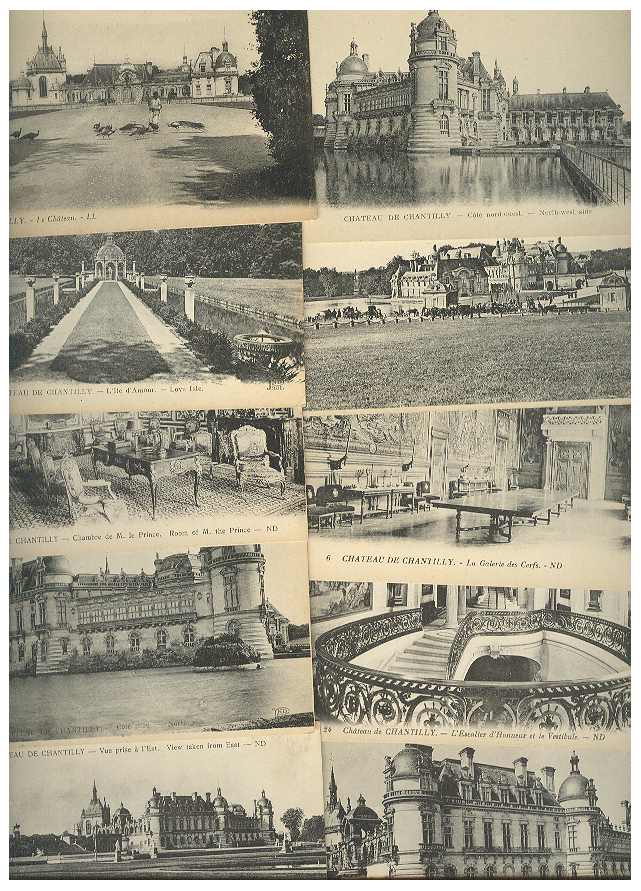 pc5966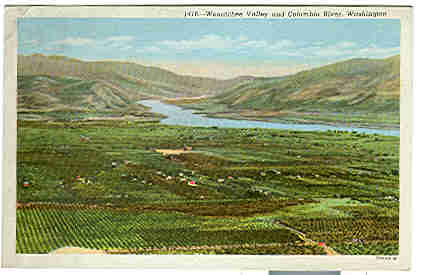 pc5967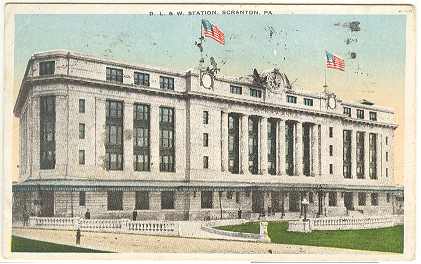 pc5968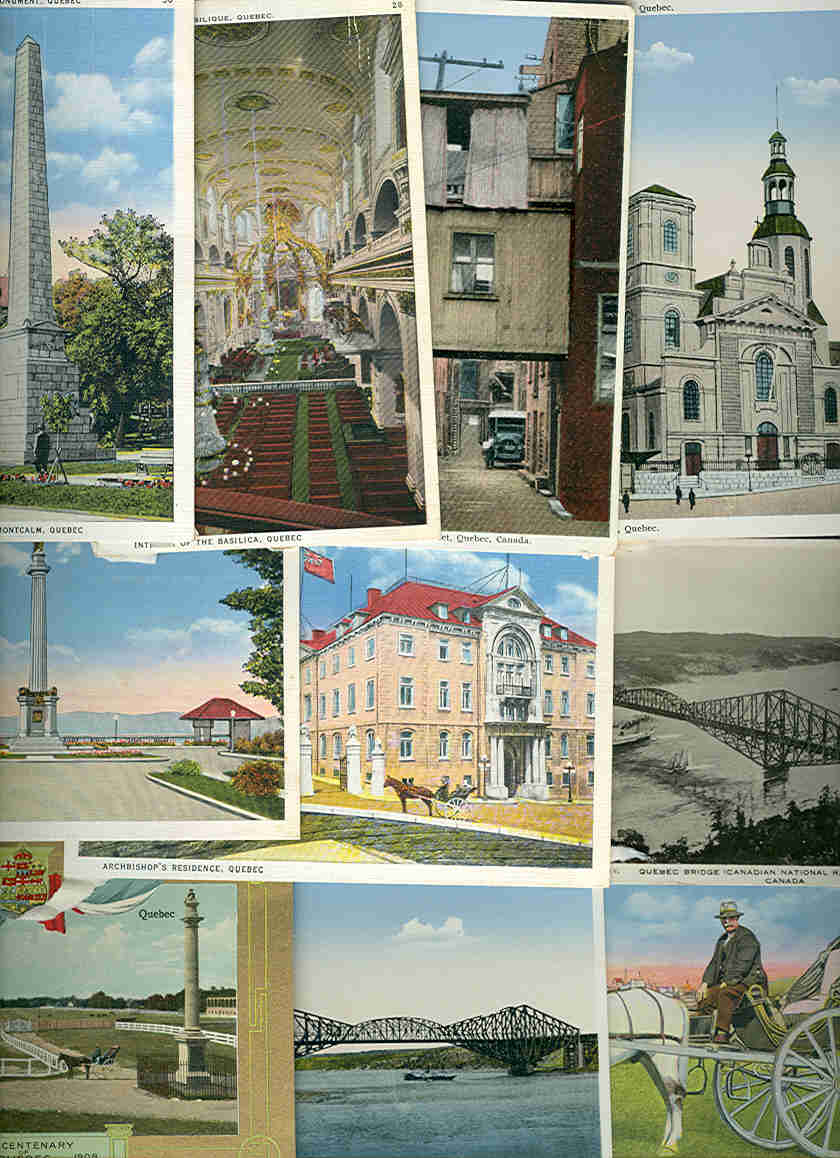 pc5969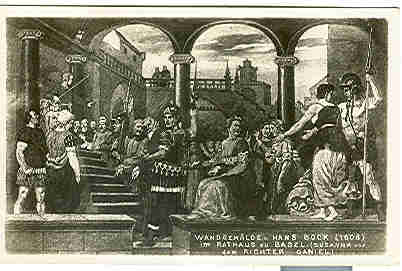 pc5970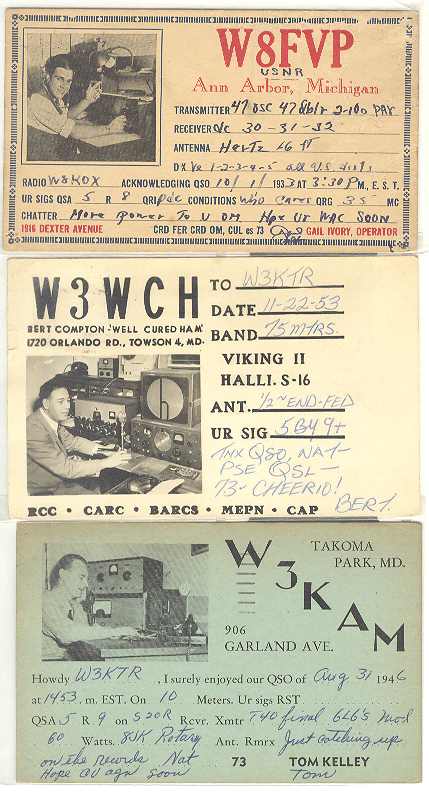 pc5971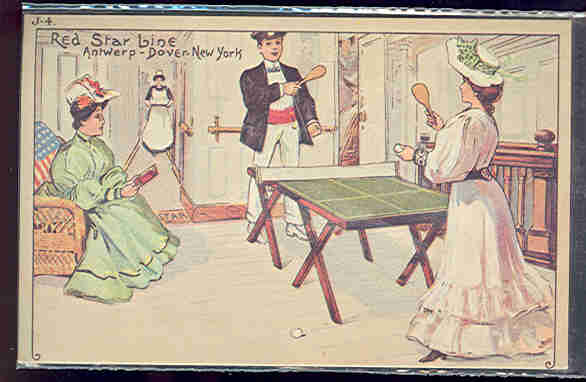 pc5972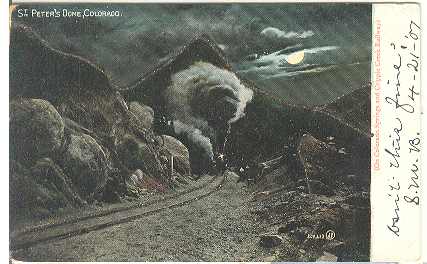 pc5973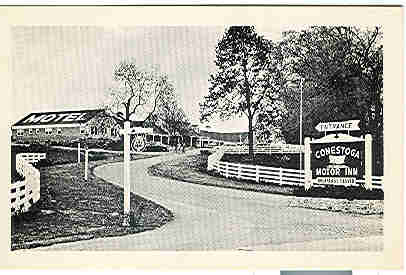 pc5974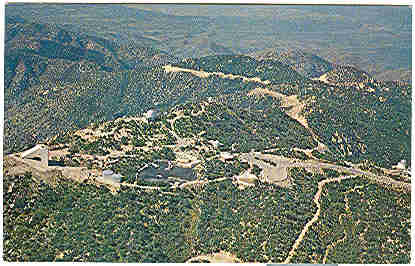 pc5975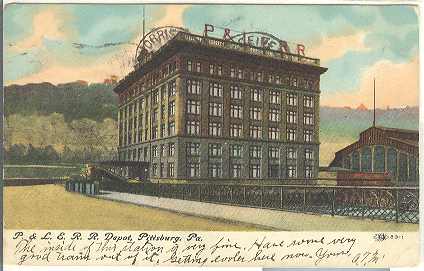 pc5976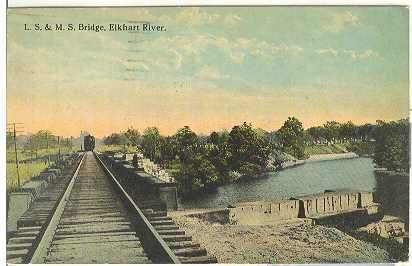 pc5977
pc5978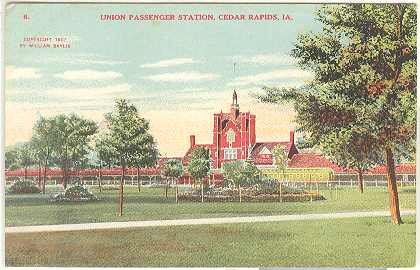 pc5979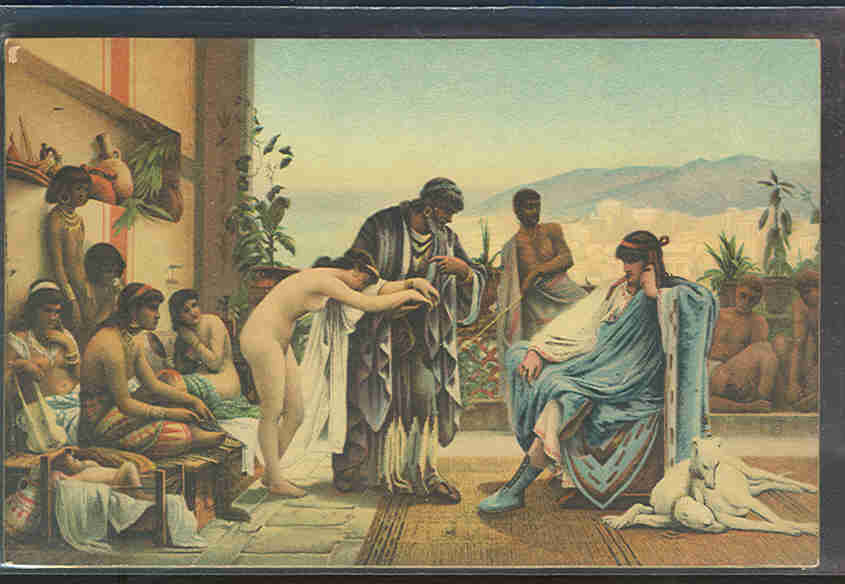 pc5980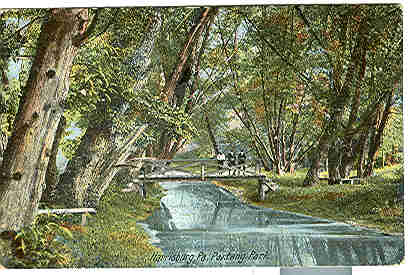 pc5981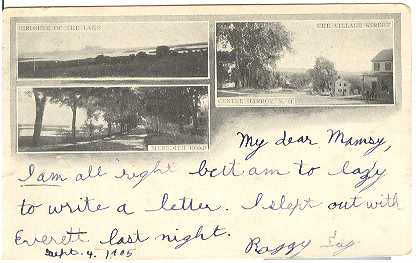 pc5982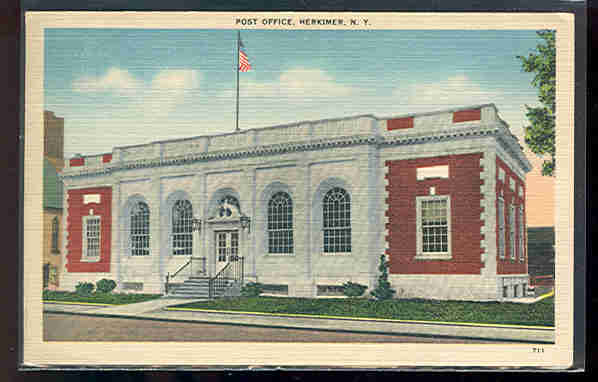 pc5983
pc5984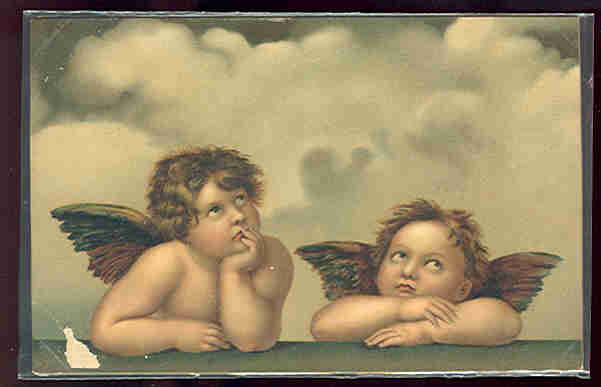 pc5985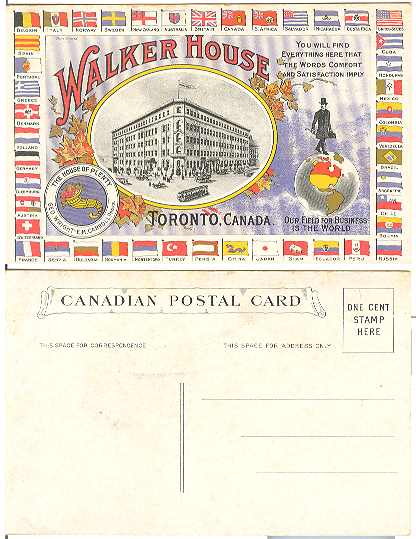 pc5986
pc5987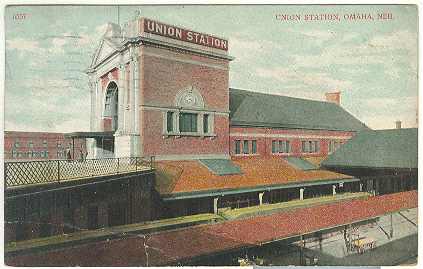 pc5988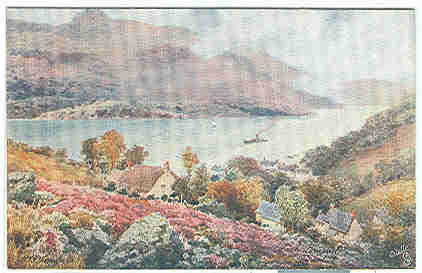 pc5989
pc5990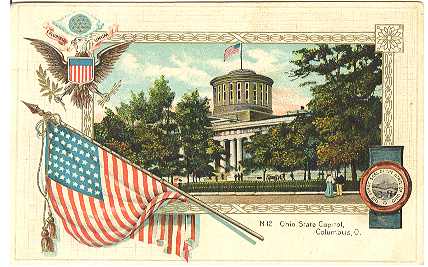 pc5991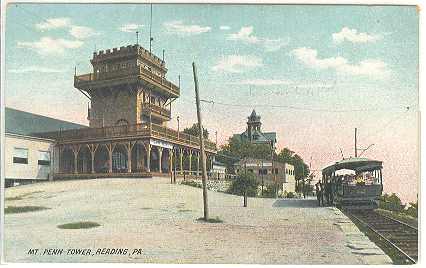 pc5992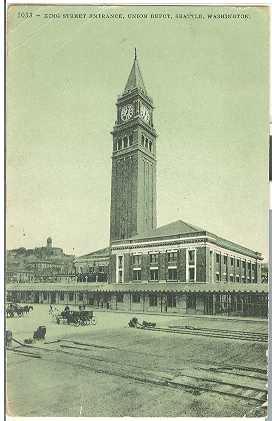 pc5993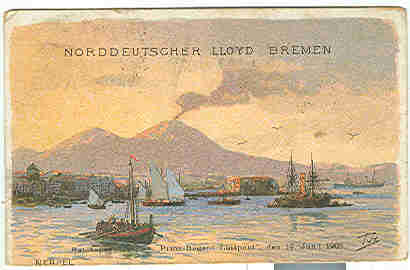 pc5994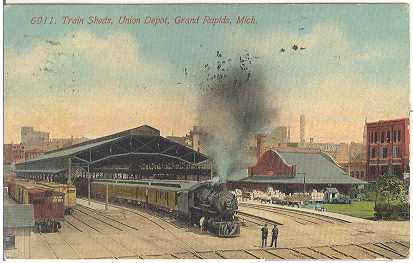 pc5995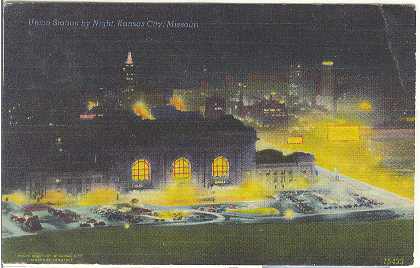 pc5996
pc5997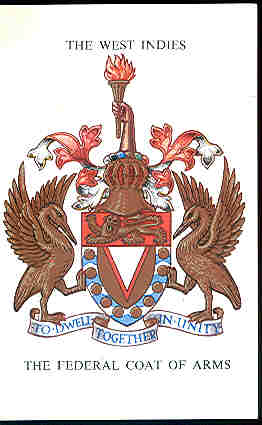 pc5998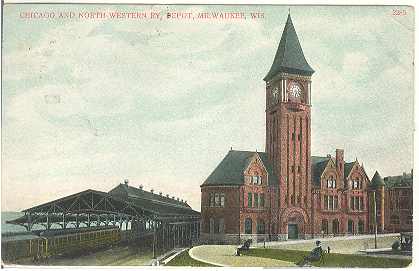 pc5999
pc5900 postcard California Skunk Railroad Western FOUR Not postally used. $9.99
pc5901 postcard Gorges du Loup France THREE $6.00
pc5902 postcard Gruss aus Berlin Germany UDB Not postally used $9.99
pc5903 postcard Hand Made Christmas Day 1916 Ridgefield California Postally used $9.99
pc5904 postcard Chicago NWRR Passenger Station Depot $9.99
pc5905 postcard Yellowstone Park Union Pacific Depot $9.99
pc5906 postcard Anna Illinois Hospital Annex Hand Color $6.00
pc5907 postcard Cuba New York Lake $4.00
pc5908 postcard Valentine THREE $6.00
pc5909 postcard British Railways Engines MOBSC FORTY-FIVE none postally used. $24.99
pc5910 postcard Estes Park Colorado FIVE 1 postally used 4 not $6.00
pc5911 postcard London Tuck's Sepia FOUR MOBSC $9.99
pc5912 postcard Belge Armee Lancier Belgium $4.00
pc5913 postcard Cleveland Ohio Steamer Greater Detroit $4.00
pc5914 postcard Syracuse NY University Hall of Language $6.00
pc5915 postcard BB London Series No. 2451 Dapper Man Postally used. $9.99
pc5916 postcard Henniker New Hampshire MOBSC $4.00
pc5917 postcard Ringlekar på Skansen RPPC MOBSC Folk $6.00
pc5918 postcard Finland Garden Statue RPPC 1955 $4.00
pc5919 postcard Horse Drawn Buggy RPPC MOBSC $9.99
pc5920 postcard Providence Rhode Island La Salle Academy MOBSC $4.00
pc5921 postcard Glasgow Bridge Scotland RPPC MOBSC $6.00
pc5922 postcard Washington DC TEN All Mint $9.99
pc5923 postcard Catalina Island Harbor California 1938 $4.00
pc5924 postcard Washington State Mixture TWELVE 1 postally used 11 not $9.99
pc5925 postcard Hamburg Hauptbahnhof Depot Entrance $6.00
pc5926 postcard Denver CO Union Station Depot MOBSC $4.00
pc5927 postcard Denver Colorado El Jebel Mosque $6.00
pc5928 postcard New Orleans SIX All MOBSC $9.99
pc5929 postcard Nürnberg Bratwurstglöcklein $9.99
pc5930 postcard Mankato Minnesota THREE Not postally used $4.00
pc5931 postcard St. Paul Minnesota TEN None postally used. Crisp linens $9.99
pc5932 postcard Boston Isabella Stewart Garden Museum NINE None postally used $9.99
pc5933 postcard Salem Mass SIX none postally used Crisp $9.99
pc5934 postcard Missouri Mixture Hannibal TEN None postally used $9.99
pc5935 postcard Salies de Bearn UDB MOBSC France $6.00
pc5936 postcard Paris France Older EIGHT Different $8.00
pc5937 postcard Akron Ohio Greetings Goodyear Linen MOBSC Advertisement $9.99
pc5938 postcard Washington Delaware TWO Not postally used. Aerial City Hall $4.00
pc5939 postcard Akron Ohio Greetings Goodyear Photochrome $6.00
pc5940 postcard Gruss aus Flensburg Panorama UDB Not postally used $9.99
pc5941 postcard Gruss aus Flensburg Promenade UDB Not postally used. $9.99
pc5942 postcard Gruss aus Sevesee UDB not postally used. $9.99
pc5943 postcard Gruss vom Rhein TWO MOBSC $6.00
pc5944 postcard Gruss aus Bremen Windmill 1909 $6.00
pc5945 postcard Frank Ohio Marywood THREE MOBSC $4.00
pc5946 postcard Civil War Related FOUR 2 used, 2 not. $9.99
pc5947 postcard Ceylon EIGHT Different $9.99
pc5948 postcard Gruss aus Bern Switzerland Not postally used UDB $9.99
pc5949 postcard Wilmette Illinois Bahai Temple Linen Not postally used. $6.00
pc5950 postcard Gruss aus Köln Cologne Germany postally used Railroad cancel 189 $24.99
pc5951 postcard New York EXPO 1939 Triborough Aerial $4.00
pc5952 postcard Gruss aus Berlin Denkmal UDB not postally used. $9.99
pc5953 postcard New York EXPO 1939 Ford Motor Company $4.00
pc5954 postcard Gruss aus Berlin Hasenhaide not postally used $9.99
pc5955 postcard Jesup Georgia Azalea Courts Motel MOBSC $4.00
pc5956 postcard Maria Augusta Trapp Pencil Sketch $4.00
pc5957 postcard Statue of Liberty RPPC Diagram $8.00
pc5958 postcard Gruss aus Berlin Nationaldenkmal UDB not postally used. $9.99
pc5959 postcard Hannover Germany Grüsse vom Messegelände RPPC postally used 1950 $9.99
pc5960 postcard New York EXPO 1939 General Motors Show $4.00
pc5961 postcard Boston Mass Collection SIX 5 postally used 1 not $9.99
pc5962 postcard M Saint Michelle France FOURTEEN $9.99
pc5963 postcard Mendota Illinois Railroad Pond Postally used 1909 $4.00
pc5964 postcard Basel Statue im Rathaushof Switzerland RPPC MOBSC $9.99
pc5965 postcard Radcliff College Cambridge Mass Postally used 1907 $6.00
pc5966 postcard Chantilly France TEN Different $9.99
pc5967 postcard Washington Wenatchee Valley Aerial MOBSC Not postally used $6.00
pc5968 postcard Scranton PA DL & W Station Depot $6.00
pc5969 postcard Greenville South Carolina Poinsett Hotel Postally used 1954 $4.00
pc5970 postcard Basel Switzerland Wandgemalde RPPC MOBSC $9.99
pc5971 postcard THREE Older QSL cards $9.99
pc5972 postcard Washington DC Union Station Depot 1910 $6.00
pc5973 postcard St Peter's Dome Colorado Rail Road $6.00
pc5974 postcard Lancaster Pennsylvania Conestoga Motor Inn MOBSC $6.00
pc5975 postcard Kitt Peak National Observatory MOBSC Arizona $4.00
pc5976 postcard Pittsburg PA P & L ERR Depot Railroad $8.00
pc5977 postcard Elkhart IN LS & MS Railroad Bridge $8.00
pc5978 postcard New Zealand QSL TWO $9.99
pc5979 postcard Cedar Rapids Iowa Union Passenger Depot $8.00
pc5980 postcard New York Iceland Restaurant Linen Not postally used $4.00
pc5981 postcard Harrisburg Pennsylvania Paxtang Park Not postally used UDB $4.00
pc5982 postcard Centre Harbor NH 1905 Postally Used $6.00
pc5984 postcard Holland Tobacco Troost Advertisement Not used. $24.99
pc5985 postcard New York Railroad Exhibit 1939 EXPO $6.00
pc5986 postcard Toronto Canada Walker House World Flags Advertisement $24.99
pc5987 postcard Pittsburg PA Baltimore & Ohio Depot $9.99
pc5988 postcard Omaha Nebraska Union Station Depot $9.99
pc5989 postcard Jackson Michigan MCRR 1908 $9.99
pc5990 postcard Columbia California Masonic Temple MOBS $6.00
pc5991 postcard Langsdorf US Capitol Flag Ohio $12.00
pc5992 postcard Reading PA Mt. Penn Tower Depot $9.99
pc5993 postcard Seattle WA King Street Union Depot 1907 $8.00
pc5995 postcard Grand Rapids MI Train Shed Union Depot $9.99
pc5996 postcard Kansas City MO Union Station Depot $9.99
pc5997 postcard Time Square China D'Or Restaurant Linen not postally used $6.00
pc5998 postcard West Indies Federal Coat of Arms MOBSC Not postally used. $9.99
pc5999 postcard Milwaukee WI Chicago & NW RY Depot $9.99